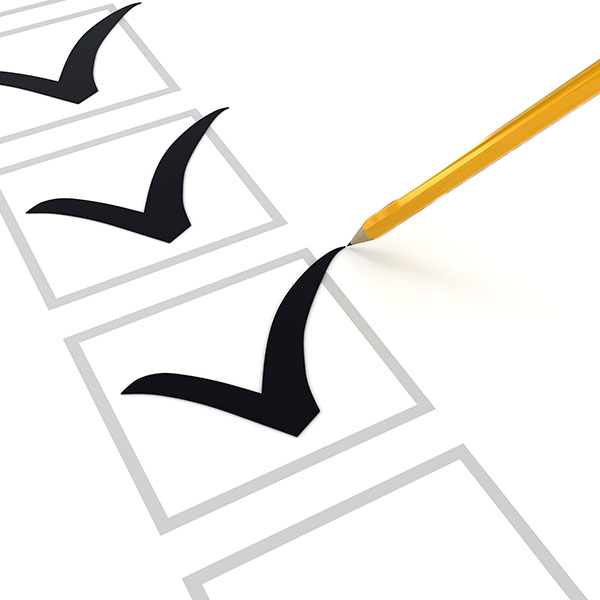 At Lebo's Plumbing, Heating & Air Conditioning we strive for 100% satisfaction in everything we do. We value your opinion and invite you to tell us and others about your experience with us. Please take a few moments to tell us what you think by leaving us a review here on our website or on any of these popular review sites or social networks.
Read what other customers have said about us.

All trademarks or brands on this page are registered by their respective owner and are not affiliated with our company, nor do they endorse or sponsor our products or services.
Reviews of
Lebo's Plumbing, Heating & Air Conditioning
(Based on 15 rated reviews)
10-Sep-2021
Product or service reviewed: Hot water heater
Tim and his crew were very quick to service / replace my existing hot water heater that had gone on the blink. Same day service! I would highly recommend using this company.
Russell W Smith
Boiling Springs
05-Oct-2020
Product or service reviewed: Heat Pump Replacement
Technician: Tim, Sharpe and Dakota E.
When I needed to replace my aging heat pump this spring a friend recommended Tim Lebo. Previous heat pumps installed by different companies over the years could never keep up with cooling the house's needs during our hottest days. The inside of the house would be up to 5 degrees warmer than the temperature set on the thermostat. When I explained this to Tim he recommended increasing the heating/cooling capacity by a half ton and changing from a single stage unit to a two stage unit. Tim installed the Bryant system this spring, so I have had all summer to see how it performed. Tim's recommendation was the perfect solution this summer. The house always stayed at the set temperature. The first stage kept the humidity down and the house comfortable at moderate outside temperatures, while the second stage kept the house cool on the hottest days. In addition, the electric bill has shown cost savings compared to the same months last year. Of the three bids I received from different companies, Tim's bid was the best solution for the best price. I was very pleased with Tim's knowledge and appreciated his time and effort to explain. I looking forward to see what heating savings I realize this winter with the extra heating capacity I have before the electric backup kicks in. I also have to commend Tim and his staff on the heat pump installation and routine cleaning/check up this summer. Jobs really well done.
20-Aug-2020
Product or service reviewed: Plumbing Emergency
Great service! Totally recommend Lebo's Plumbing to anyone.
01-Mar-2020
Product or service reviewed: Gas Furnace Repair
These guys are great!. Called late on a Saturday afternoon and repair was completed by 5pm.
05-Apr-2018
Product or service reviewed: Plumbing
Very fast and courteous! Would definitely use them again. Thank you!
William Correa
Carlisle pa
24-Jul-2017
Product or service reviewed: sewer and sink drains ran.
Early and ontime quality work done! Cody was AWESOME! A very nice and professional young fellow. I thought I had informed the receptionist about all my work needing done, I guess I did not. He came ready to to do a simple sink and toilet and and the real job was much more. He completed the work to my best thoughts and even better!My Heart felt thanks to CODY AND ALL OF THE STAFF who made our install the best ever. We will be back and will tell our friends about your OUTSTANDING SERVICE. Thanks, Larry and family.
16-Jul-2017
Product or service reviewed: Water Heater
Noticed water on basement floor at 3pm on a Friday. Water heater was leaking. Called Lebos at 3:15. They gave me a very reasonable quote, and were at my house by 3:45. A new water heater was installed, old one removed, and all cleaned up by 5:00. Now that's what I call customer service. Thanks Tim and Kermit for your prompt response and professionalism. You have a customer for life.
23-Mar-2017
Product or service reviewed: Plumbing, Heating and A/C
These guys are the best. They maintain my office HVAC and plumbing and keep us comfortable year round. They also retrofitted my home with Geothermal and retrofitted our plumbing system after major work. I highly recommend them.
Nathan C Wolf
Carlisle, PA
Having been both a homeowner and landlord for 35+ years, I am very particular to the quality of work that is done on my home and properties. I have used Lebo's for most of those years and have been a more than satisfied customer!
One of the things folks should know when they are looking for a plumber is that he/she is honest and do the job right the first time. These are top qualities of Lebo's. Tim will not sell you something you don't need and he uses quality equipment!
I have never hesitated to refer Lebo's to friends and new folks to the area. Having worked at Carlisle Barracks/Army War College, I have referred staff and soldiers to Lebo's and have never had a complaint!
As you know we recently had service issues with our gas furnace that presented a diagnostic dilemma. From the time we called to the ultimate final repair your staff was nothing but exceptional.
I called after hours to leave a message on the office VM, and Tim answered. He promptly dispatched Cody the next day (when I told him things could wait), who found the problem and got the furnace working fine, only to have the furnace fail a week later. Kris came out yesterday at 7:15 am and began diagnosing and troubleshooting the unit and made several trips to retrieve parts from neighboring suppliers. Kris finally determined that there had to be an obstruction at the vent on the roof. He climbed on the roof, ropes attached to Cody on the other side of the steep roof and made the HVAC discovery of a large hornet's nest in the exhaust pipe. Fortunately things work great now, and more fortunately the hornets had moved on in the cold weather and both guys got off the roof safely.
The willingness to persevere and get the job done is laudable, and the call I received from Patrick this morning apologizing and waiving all the service fees is beyond what I expected. Job Well Done to Tim Lebo and his crew!
We will certainly CONTINUE to recommend you for plumbing and HVAC services as we have in the past.
We have worked with Tim Lebo and his staff on projects both large and small. Most recently, Tim installed a new Bryant HVAC system to replace a twenty-five year old heat pump. He provided thorough background on system specifications and detailed pricing on the total project. Most importantly, the install was done flawlessly, on budget, and they left our home exactly as they found it upon arrival. Tim is competent, professional, and absolutely reliable.
I am very satisfied with the unit and the work performed by the men at my home. Everything was so clean I couldn't even tell the men were working there.
Water Heater installation
Technicians were absolute professionals!
Fast, great service. Prompt response!
Tim Lebo was very professional and very thorough. The service I received was exceptional. The price was very competitive. I purchased a gas furnace to replace my oil furnace and a new gas water heater. Everything was done in one day and for having 3 men in my basement working, they left it cleaner after they were done! His technicians are all highly qualified and very professional. The next day when I discovered that my old air conditioning condensation pump was leaking. I called the office and their plumber was at my door within an hour. He gave me a new pump right then and there. He said the bill would be added to the day before. The salesman called me and said there would be no charge for the pump or labor. Mr. Lebo said not to worry about it. Wow, that wasn't even part of the job.